2016 In Review
Jan 17, 2017, 01:18 AM by Amy Choi
We had a very busy year in 2016 getting our business off the ground! The reason why we are a start-up is evident. We started out with one person in January and grew to our present 5 person team by June. We all wear different hats on a daily basis and work hard to keep all the balls up in the air.
Tesla allowed installations to begin at the beginning of May and our installs started in June with Powerwall 1. Check out a selection of our installs across Canada below.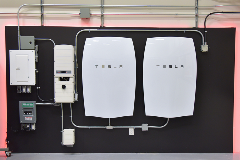 Our first install at our lab in
TORONTO.
This allows our engineers to test and ensure Powerwall is adapted to Canadian homes.
VANCOUVER
with a single Powerwall 1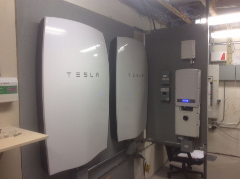 EDMONTON
with a dual Powerwall install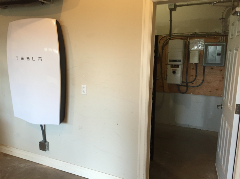 NOVA SCOTIA
with Powerwall by itself and all the additional equipment installed behind the scenes.
At the end of October, Elon announced Powerwall 2 and production started January 4, 2017. We are waiting for our first Powerwall 2 into our lab so our engineers can ensure it is adapted for Canadian homes.
Stay tuned, more to come in what will be a busy and exciting 2017!