Canada's First Tesla Powerwall 2 Installation!
MPOWER Energy Solutions has installed the first Tesla Powerwall 2 into our Richmond Hill Lab!

Our lab is run by one of our parent companies, Opus One Solutions. The team of electrical engineers based out of this location review all design and load assessments to ensure all MPOWER Certified Installer installations are configured for your property's specific electrical needs.

HIGH LEVEL SPECIFICATIONS
- # OF POWERWALLS: One AC Powerwall 2

- USE CASES: testing all Canadian electrical needs with Powerwall 2 -
1) backup,
2) time of use / load shifting (store energy when costs low to use when costs high), and
3) maximizing solar consumption

- SOLAR: Yes, integrated into existing rooftop 2 kW system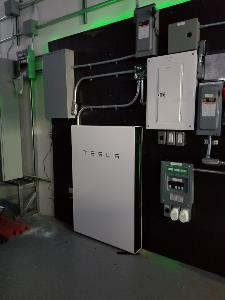 RIght next to our two Powerwall 1s!